Thoughts from some of our alumni:
IBRAHIM EL SHAR (PHD, FALL 2022)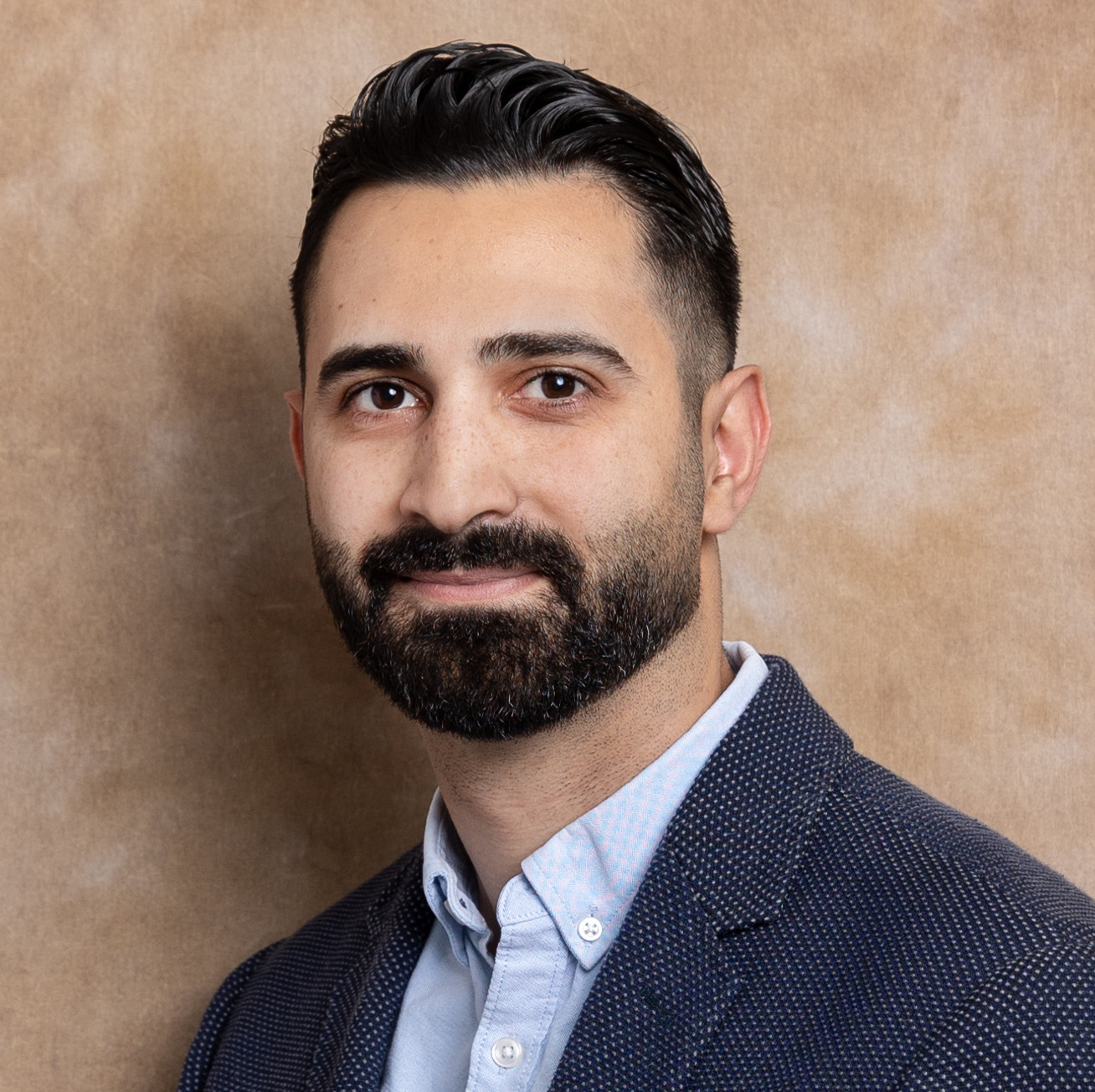 The Pitt IE PhD program was an enriching and fulfilling experience. The program is well-structured with very knowledgeable and supportive faculty members who provided me with solid training and challenged me to push the boundaries of my research and intellectual pursuits. This enabled me to publish my research in top machine learning conferences and later obtain internships and job offers as a Machine Learning Scientist from top industrial and tech companies such as Hitachi, Amazon, and Apple. Beyond its academic and professional aspects, I have also found a supportive and inclusive community of fellow students and made lifelong friends. The PhD program was a fantastic investment in my future, both personally and professionally, and I have gained invaluable knowledge, skills, and relationships that will stay with me for a lifetime.
JING YANG (PHD, SUMMER 2022)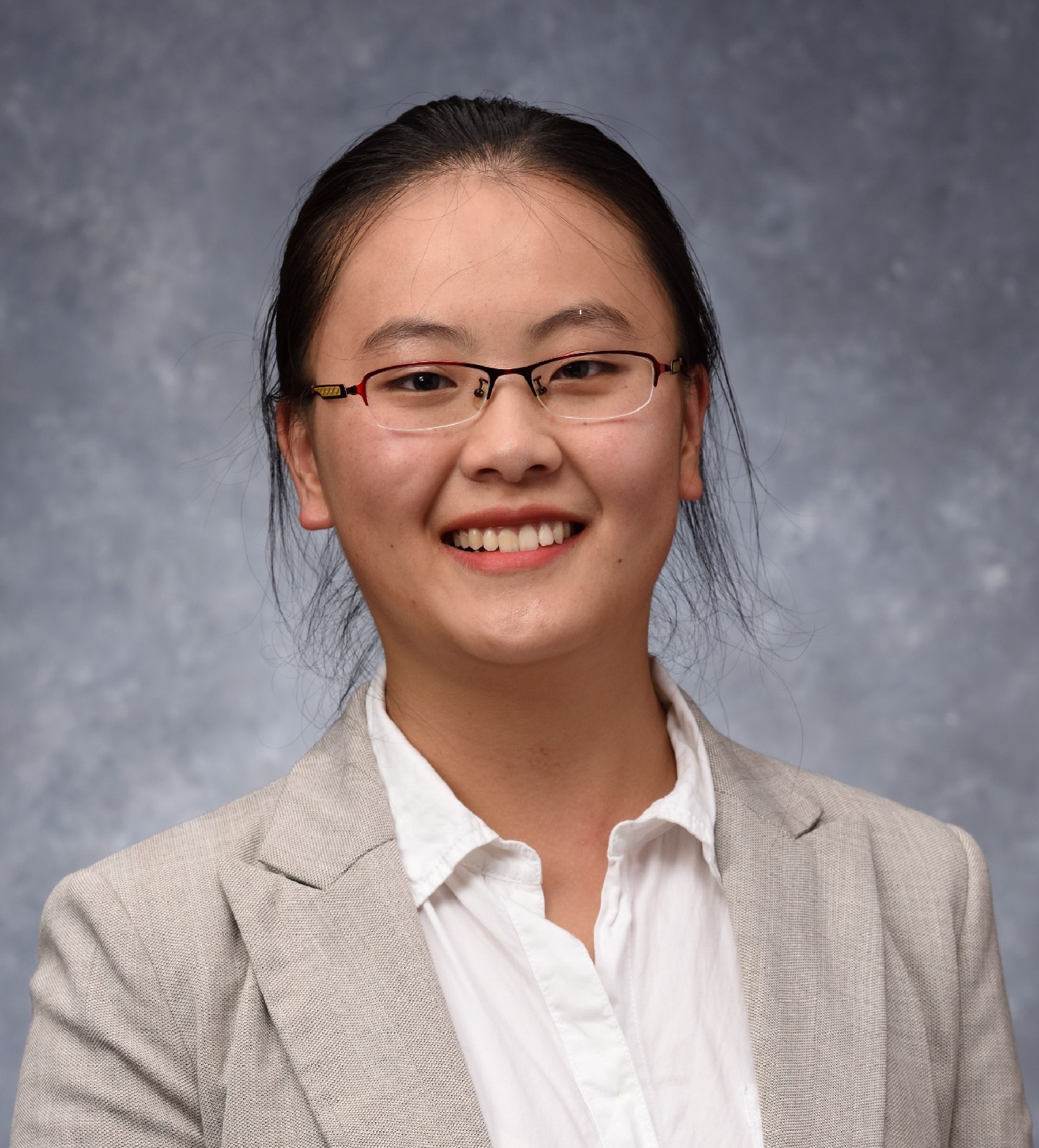 My journey as a PhD student in Pitt's IE department has been one of my best life experiences. I met so many amazing people including my advisor and other professors, colleagues, and friends. I had the full support from my advisor and enriched resources from the department to achieve my academic goals. The coursework and research here have well-equipped me to succeed in my role as Senior Data Scientist at Walmart. The atmosphere in the department is very friendly and encouraging and I especially enjoyed the diversity of the students' and professors' backgrounds, which exposed me to different cultures and ways of thinking. Overall, Pitt's IE PhD program has helped me transform into a more skillful, social, and professional leader. I'm also very proud to be a Panther, contributing my value in this incredible Pitt community.
SHADI SANOUBAR (PhD, 2022 Summer)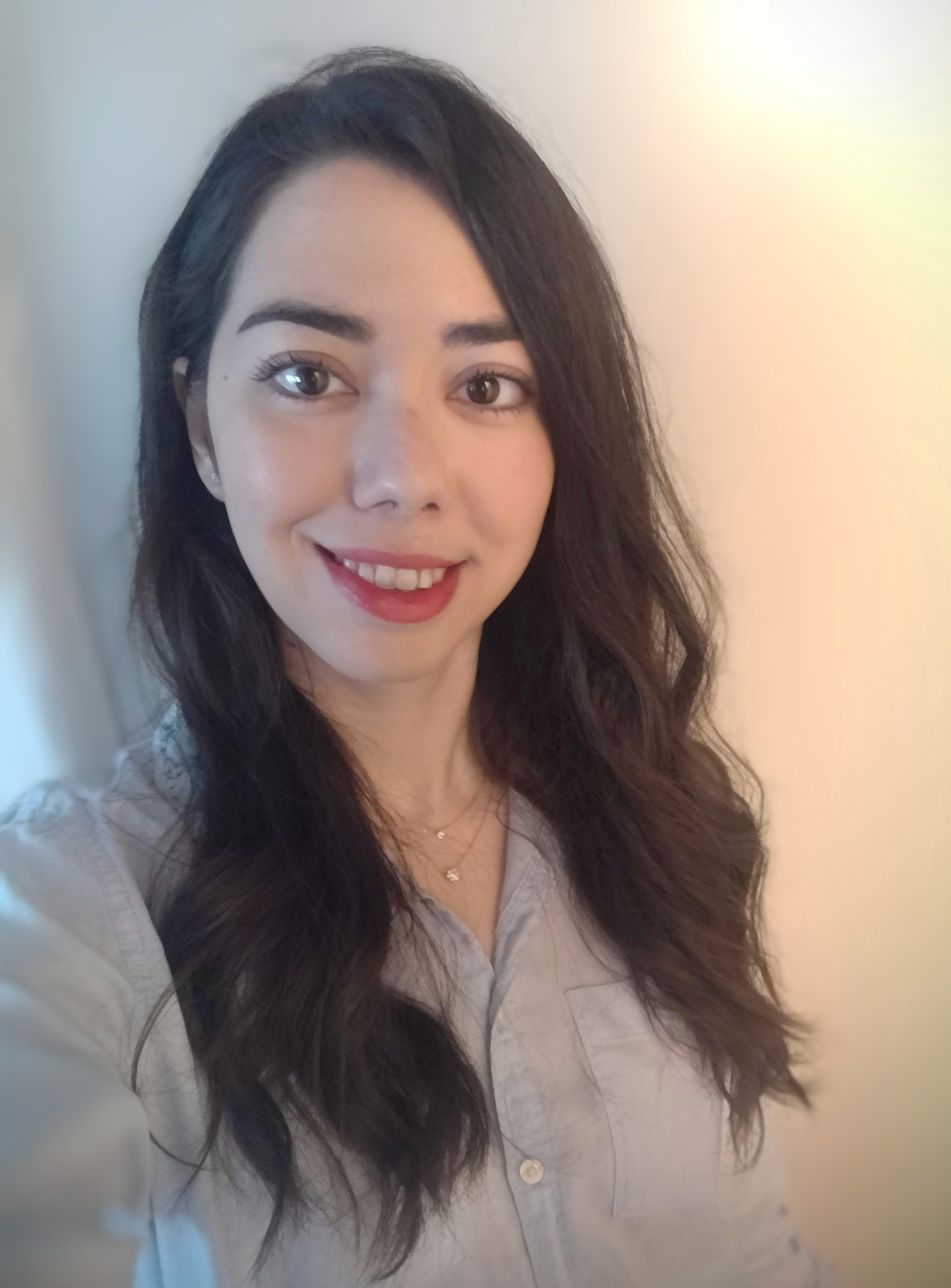 I really enjoyed my time at Pitt IE. I am grateful for the immense support of my advisors, amazing community of fellow graduate students, excellent training and teaching opportunities, interesting seminars, and all the fun experiences. Above all, I am thankful for how the department trained me as a researcher. My advisors pushed me to become independent in developing my own research and created opportunities for me to collaborate with other scholars.
As a graduate student in Pitt IE, you will tackle problems with a combination of mathematics, modeling, and computing, as well as manufacturing if that is your area of interest. The interdisciplinary nature of our program, the many other excellent Pitt programs, and our proximity to the CMU campus creates a unique opportunity for our students to explore other fields by taking classes, going to talks or collaborating with researchers in management science, public policy, computer science, health care, and other engineering fields. Our PhD graduates are well-versed to be positioned in top research programs as well as companies in tech, like Google and Amazon, or other fields such as healthcare, consulting, public policy, banking and finance. Finally, I love living in Pittsburgh: it's a vibrant city where there's always something happening; good times, good food, and great sports!
CHAOSHENG DONG (PHD, SPRING 2019)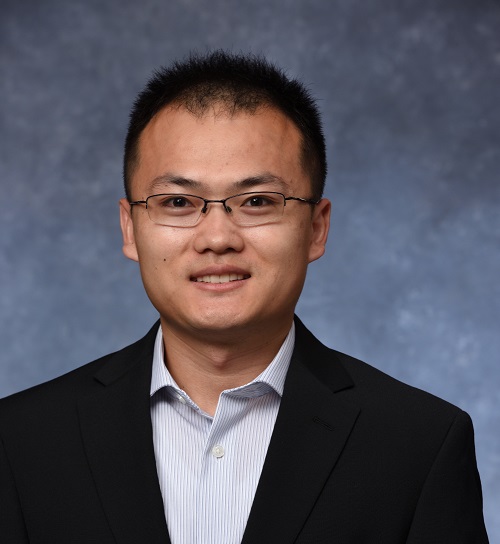 My five-year journey in the Pitt IE Ph.D. program was rewarding in every possible way: research, career, and personal life. At Pitt IE, I was always fortunate to be surrounded by so many wonderful professors and fellow students who are priceless resources and can be helpful in one way or another when conducting research, cultivating teaching skills, seeking career advice, etc. With their kind help and support in courses, research work, etc., I was able to lay down a solid foundation for the understanding of machine learning from an optimization perspective, leading to success in research and securing multiple offers for internships and full-time jobs. This experience in Pitt IE yielded fruitful publications in top machine learning conferences such as NeurIPS and ICML, and also facilitated the qualifications and success in my current position at Amazon as an applied scientist working on large-scale recommendation and ranking systems. The level of support for non-academic activities from our department is also amazing. Dr. Bidanda's gentle agreement for sponsoring our IE soccer team when I reached out enabled us to design and wear our unique T-shirts when playing intramural indoor soccer games. This T-shirt is still one of my favorites after 4 years. On top of that, I was fortunate to meet my wife who is also studying in this program. Overall, I cannot overstate the importance of the Pitt IE Ph.D. program. It has been invaluable to me and is one of the best investments I have made. Finally, I am proud of my roots at Pitt and I welcome you into this family to fulfill your dreams!
KEVIN YANG (MS & PHD, SUMMER 2019)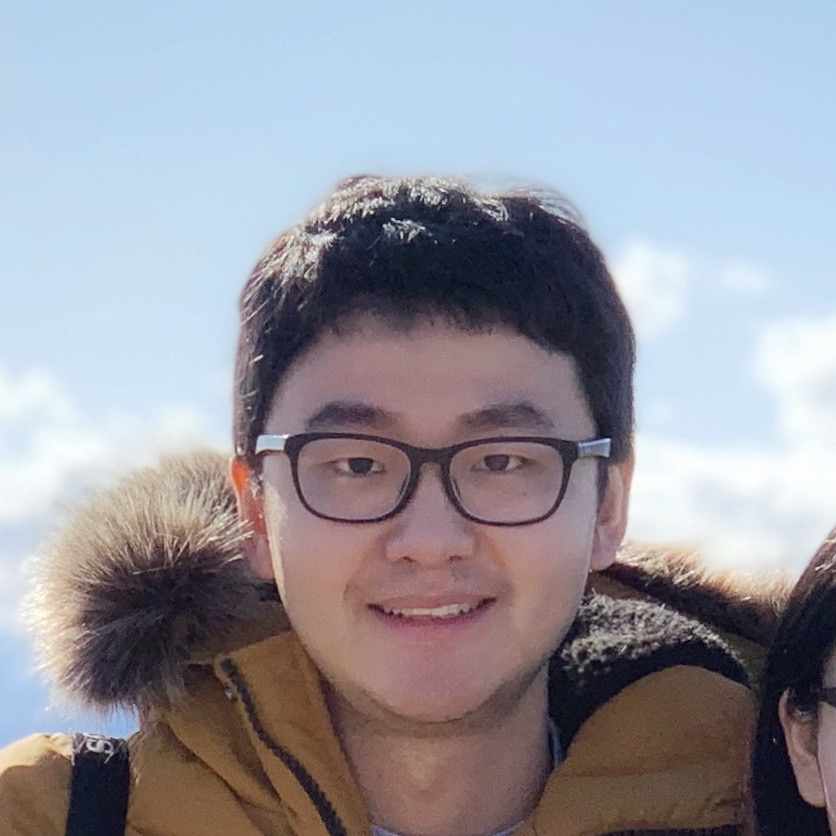 Choosing the MS and PhD Program at Pitt IE was one the best decisions I have ever made in my life. After my undergrad study in Mechanical Engineering related courses in China, I came to this country for graduate education and changed gears into a new major. The MS program soon turned IEOR into my enthusiasm and passion. Dr. Rajgopal and Dr. Bidanda encouraged me to challenge myself with the doctoral program, and I was also impressed by the humanity and flexibility of the department, so I went ahead with the exploration. During my 5-year journey here, I have always been very grateful for their myriad help and encouragement, solid training, supportive and inclusive environment, and constructive feedback. I also want to thank everyone at Pitt for making such a great community to belong to. With such support, I cultivated expertise in Machine Learning and Optimization, published several papers including one in Omega-The International Journal in Management Science, and landed an internship at Amazon as a Research Scientist. Most importantly, I met my partner here who is also a Pitt IEer with an MSIE. During my last year at Pitt, she started a new job at an industry leading company in the west coast, and the department has been so understanding and humanistic so I could work remotely and stay with her, especially during COVID-19. I graduated with multiple job offers from Technology and Internet giants and startups, and a comprehensive set of tech and soft skills. I am currently working at Microsoft on the application and research of Machine Learning and Optimization in Cloud Computing. I could never have dreamed about this when I first came to Pitt and I am so proud of me and Pitt for making this possible. I welcome you into our family and you can make your dreams come true!
NANDIP DESAI (MS, SPRING 2020)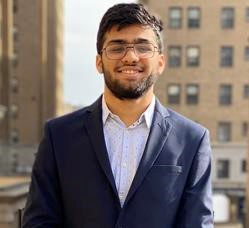 I feel that the MSIE Program at Pitt was one of the best decisions I took to pursue my interest in Industrial Engineering to give direction to my career. This program provided me with the flexibility to explore the realms of IE and the project-based classes helped me to understand my interests in Supply chain and project management. My enthusiasm was well received by the professors and my questions were always answered. With such support, I received multiple opportunities in the field of Supply Chain Operations, and I landed a job at my dream company Amazon as an Area Manager. During these unprecedented times, Pitt has helped and supported students like me. Finally, I'm proud of my roots as a Panther and welcome you to the family!
KARTHIKA RAMANATHAN (MS, SPRING 2019)

The MSIE Program at Pitt was a perfectly timed decision for a change in the direction of my career. After working in the Oil and Gas industry for 4 years, I got back to academia to hone my skills and explore opportunities for a career switch. The flexibility of the Pitt IE program and the project-based classes helped me in unearthing my interests in the exciting work of data analytics and business intelligence. My enthusiasm was always well-received by professors. With such support, I landed an internship at CNH Industrial in Indianapolis, which was one of the best internships I have ever done. I graduated with multiple job offers in the Food & Beverage, Retail and Insurance industries. I currently work as a Business Intelligence Analyst at a leading retail giant in Pittsburgh. Finally, I am proud of my roots at Pitt and I welcome you into this family!
BHAVIK SHAH (MS, SPRING 2018)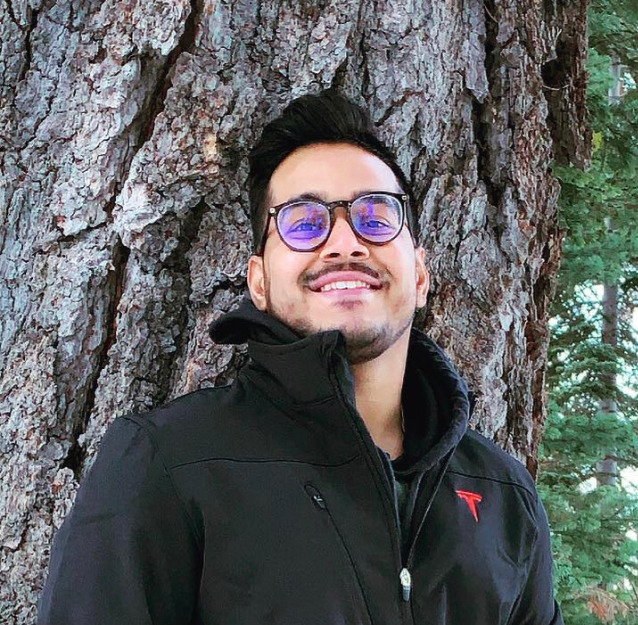 My decision to go to Pitt was definitely rewarding. Living in Pittsburgh not only gave me international exposure but also helped me network and make useful life-long connections. The Swanson School of Engineering (IE Department) provided me with all the technical knowledge, opportunity to network during the career fair and numerous course options to advance further in my career. With no doubt all the faculty members were helpful, friendly and approachable throughout the journey. Special thanks to Dr Bidanda and Dr Rajgopal for always being patient and helping me understand all the difficult concepts and preparing me for the real life challenges.
HRISHIKESH VIVEK HARIDAS (MS, SPRING 2018)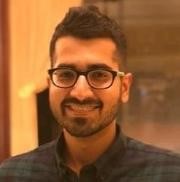 The department has been a good source to learn basics and also advanced skills required for an IE. Professors are helpful, approachable and supportive in many ways. The department encourages industrial experience through internships and the co-op program. I had a great time interacting with different professors in the department. Special thanks to Prof. Bopaya Bidanda and Prof. Jayant Rajgopal for all the advice throughout my Master's course.
DEEPASHREE CHICKMAGALUR (MS, SPRING 2016)

Deciding to get back into my field of study after a few gap years was tough. I am glad I chose the Industrial Engineering Master's program at Pitt. The department staff and the faculty enabled a smooth transition for me and were a crucial part of my academic journey. My area of concentration included analytics and data mining. Numerous projects that I worked on as a part of academic study helped me prepare myself for my career both analytically and practically.
ANISH ANANTHASAMY (MS, FALL 2015)

Pitt transformed me from a student to a professional. During my first semester, I challenged myself with advanced courses and learned a lot with different scheduling strategies. Later, I was more focused on EHS (Safety) & Quality. Supply Chain, Operations Research, Quality and Data Analysis...Pitt IE allowed me the opportunity to cover all of these topics and more. I also had the chance to complete an internship with Mylan Pharmaceuticals here in Pittsburgh with the Global Manufacturing team, optimizing layouts and helping them set up a new facility in Texas. Now I am working as an Operational Excellence Engineer at their largest plant, located at Morgantown, West Virginia. My role there is to lead kaizen events, six sigma events, 6S (5S) audits, Gemba walk and yield improvement projects. I would definitely recommend the MSIE program at Pitt for its flexibility and depth. Pittsburgh has so many companies nearby and Pitt is the only college in this area which offers this program, which makes it easier to find employment after graduation.
LINYUN YANG (MS, FALL 2015)

It has been a great experience to live and study at Pitt. I have gained a lot of cutting edge knowledge as well as practical skills during my time here. I've improved my problem solving skills significantly through the curriculum as well as my internship. More importantly, I got to know so many kind people and made friends with people from all over the world. As I came from another country, I sincerely appreciated the diversity here because I never felt an outsider. Pitt changed my life's path and I am now ready to take more challenges in the future.
ANIKET SURATI (MS, FALL 2015)

Coming to the University of Pittsburgh was one of the best decisions I've ever made. From the very first day it was an incredibly friendly environment. The professors and staff were exceedingly helpful and went out of their way to push us in the right direction and expand our horizons. The exposure I received has helped me gain vital experience and placed me firmly on the path to success. The Masters program taught me how to manage time effectively. In addition to my studies, I played soccer, cricket and took part in various activities across campus. Pitt is a place where you can learn a lot while having fun at the same time.
ARPIT AJMANI (MS, FALL 2013)

My experience has been a rewarding one. As an international student, Pittsburgh is a place where I found relatively easy adaptation because of its diverse composition. Faculty members are really helpful and welcome intellectual exchange with students. The Master's program is of high academic quality and I learned much during my time at Pitt. My interest of learning has always been on understanding decision making & risk management. I would like to specifically point out that Simulation courses like Simulation Modeling & Applications and Digital System Simulation have really provided me the platform to crack the interviews and compete with students from other schools. I was able to impress people with my project work from both the courses. I believe it is important for students to complement their classroom learning with in-depth project work, and this program allows students to do just that.
LISHA JIAN (MS, FALL 2013)

Pitt taught me how to fish, instead of giving me fish. In my first semester, when I was unsure about the courses I wanted to take, Dr. Rajgopal told me this: The practical knowledge we would gain in our studies was important, but the most important thing we would learn is how to find the answer ourselves. After I started my career as a Manufacturing Engineer at Crane Co., I realized that this skill would help me for a lifetime.
LANXI TANG (MS, SPRING 2011)

The MSIE program at Pitt was a life-changing experience. The courses offered were helpful as well as challenging, whether you start with or without an IE background. The faculty and fellow students were incredibly brilliant. I especially enjoyed the opportunities to meet with people who work in the Industrial Engineering field via different courses and seminars. I became an Industrial Engineer trainee at the Veteran Affairs Pittsburgh Healthcare System Veteran's Engineering Resource Center while finishing the program after attending a seminar, and was offered a full-time position there upon graduation. Currently, I work as a Senior Business Process Engineer at Allegheny Health Network. I consider myself extremely fortunate to have chosen and completed the MSIE program at Pitt. Aside from learning the subject matter of the courses, more importantly, what I took away was an analytical way of thinking, confidence in problem solving, and a key to open the door of my career through the connections I built in the program.