"You don't make the timeline. The virus makes the timeline."
Dr. Anthony Fauci
American, physician, immunologist, Director of the US National Institute of Allergy and Infectious Diseases, Presidential Medal of Freedom awardee, key member of President Trump's COVID-19 Task Force (1940 - )
Dear friends,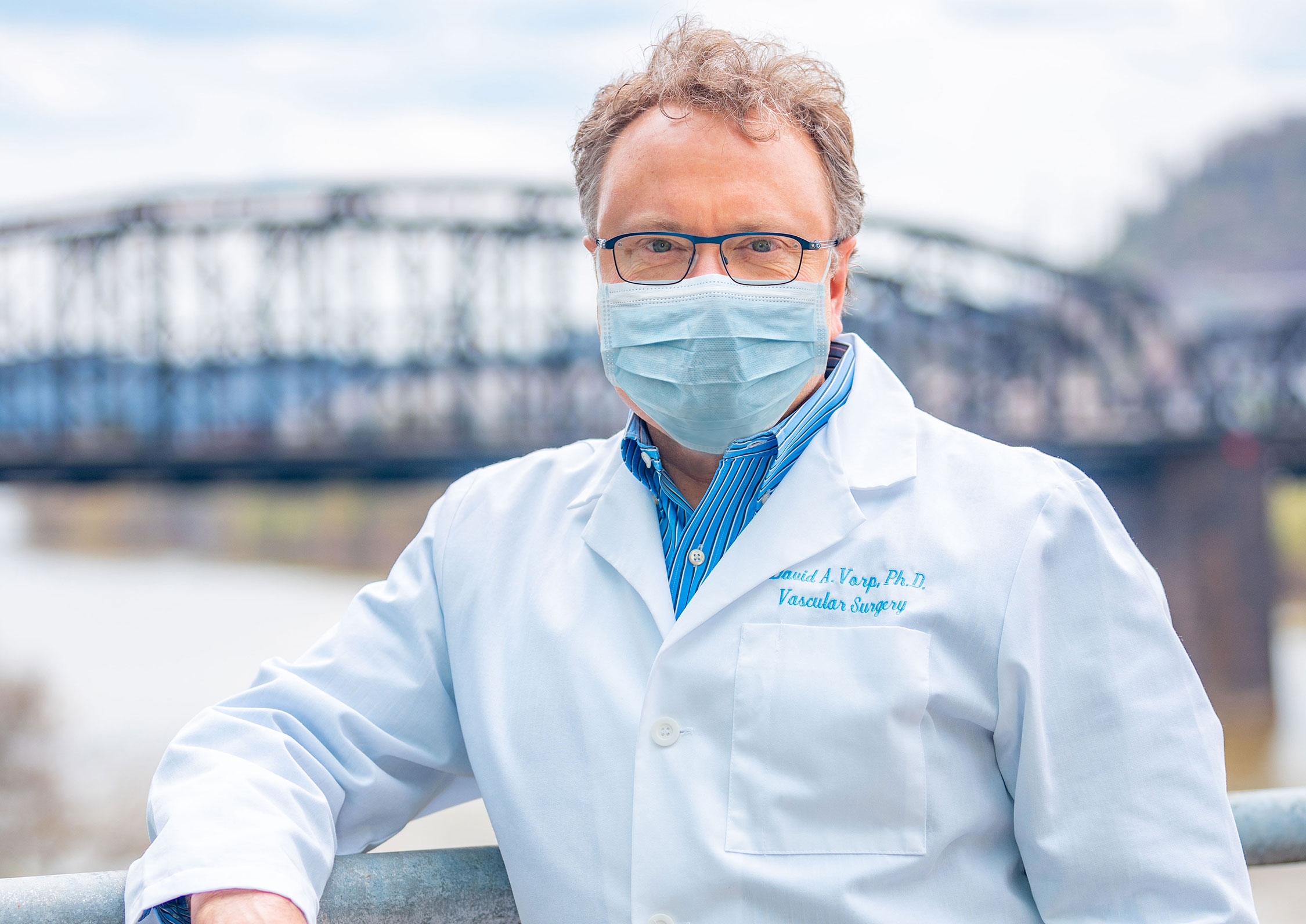 When I last wrote to you, our campus was growing quiet as we prepared for winter break. Today, the preternatural silence has been created by the global COVID-19 pandemic. Our labs have all but emptied, except for the most essential life-saving research. Students and faculty completed the spring semester at home, in virtual classrooms. As succinctly stated by the now-famed Dr. Anthony Fauci, we don't control the timeline of a pandemic. Neither the when nor where of its onset, nor the breadth of its spread and damage. As engineers and researchers, we have an innate belief, however, that we can help hasten or even define the end of a virus' timeline. At Pitt and other universities around the world, researchers are racing to find a vaccine for the coronavirus as well as developing or adapting technologies to respond to help the ill and protect healthcare workers on the front lines.
Our seminal focus on fighting and ending this crisis was in many ways echoed 65 years ago on our Pitt campus. On April 12, 1955, Dr. Jonas Salk and researchers at the University of Pittsburgh announced the creation of a polio vaccine. This was one of the most life-changing events of the 20th century, and Dr. Salk's legacy still resonates on the Pitt campus. Indeed, a new generation of Pitt researchers has already announced a promising SARS-CoV-2 vaccine, and the University is funding other promising research.
In a wonderful article published on April 24, 2020 in Pittsburgh Magazine, "Perspectives: When Science Came Back in Style," Niki Kapsambelis wrote (with slight paraphrasing from yours truly):
"One of the most frightening aspects of the pandemic has been the realization of how much there is that we do not know. It creates uncertainties, and for many of us, uncertainties breed anxiety and stress; fear of the unknown is powerful. But scientists and engineers are used to working in this space. For them, working beyond the fringes of what is known is typical and an integral part of discovery. That's why they are the people who will lead us out of this crisis. They know the only guarantee of failure is to stop trying."
That passion for addressing this pandemic resonates as well within our Swanson School community. Thanks to a tightknit relationship with Pitt's School of Medicine and the University of Pittsburgh Medical Center, our engineering faculty and students are contributing their ingenuity, expertise, and lab space in support. ALung Technologies, co-founded by Bioengineering's Dr. William Federspiel, announced that it was granted FDA emergency use approval to help COVID-19 patients suffering from severe respiratory distress. Not only does ALung's Hemolung device (see cover photo above) give their lungs a fighting chance, in some instances it can be an alternative to invasive ventilation which can result in a host of other problems. Likewise, one of our junior faculty, Dr. Jason Shoemaker, will utilize his new NSF CAREER Award to investigate computational models of immune system response to viruses. You'll read about our other contributions, from donating unused research lab PPE to healthcare workers, while adapting labs and even makerspaces to create PPE. And there are many other faculty who are adapting research in areas from transportation and the supply chain to nanomaterials and the power grid.
Outside of COVID-19, our faculty are making tremendous impact, and you will read stories like research led by Dr. Steven Little, our Chair of Chemical and Petroleum Engineering, whose expertise in drug delivery systems has exploited the way cancer cells hide from the immune system to trick it into accepting transplanted tissue.
I hope you enjoy these and the many other stories from our faculty and students. Speaking of our outstanding students, please take the time to explore our new issue of Ingenium, our undergraduate research journal-style publication. Our graduate editors and undergraduate researchers have once again published a fantastic issue, and I cannot wait to see how their young minds grow in their future careers.
In closing, while this quarantine has transformed our personal and professional lives, it has strengthened the collective spirit and resolve of us engineers. We are problem-solvers, and this pandemic presents new challenges almost every day for us to address. And I know we will win.
My best to you and your loved ones.
Hail to Pitt!
Sincerely,
David A. Vorp, PhD
Associate Dean for Research, Swanson School of Engineering