Direct Current Architecture for Modern Power Systems (DC-AMPS)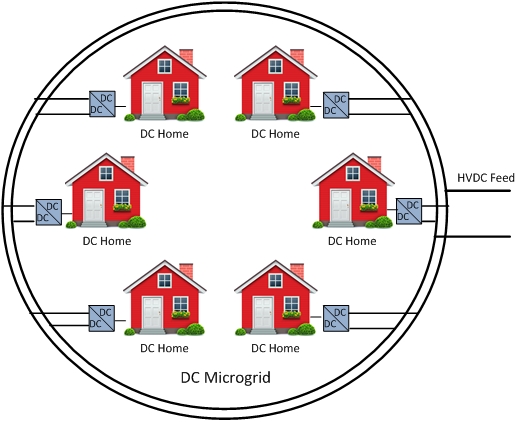 The DC-AMPS program aims to develop advanced Direct Current (DC) technologies, systems, and infrastructure to lead the electric power industry evolution from AC to DC power, while positioning the Pittsburgh region to become a global leader in DC power and micro-grid applications. Through innovative research, industrial partnerships, and regional collaboration, DC-AMPS is accelerating the emergence of both hybrid AC/DC networks and full DC systems. These developments will drastically improve modern power system efficiency, power quality, reliability, security and resiliency; and align technology integration with renewable and clean energy developments.
In order to support the advancement of DC technologies, a number of individual projects have been developed, supporting DC power systems from the system to converter level. The theoretical projects associated with DC-AMPS are:
Circulating and Fault Current Mitigation in Modular Multilevel Converters
Residential/Commercial DC Protection DC-DC
High Power Management Converter
False Turn-on Studies in Wide Bandgap Semiconductors
Renewable Generation Integration for DC Microgrid Systems
Power Quality Considerations in DC Microgrids
Switch Capacitor Converters with Differential Power Processing Hardware
Projects for DC-AMPS include:
Single Phase Parallel Modular Multilevel Converter for High Power Density Boost Converter
SiC Mosfet and Si IGBT Performance Analysis
MRAC MPPT Boost Converter for Photovoltaic System (Si & GaN)
DC-DC Bidirectional Converter for Constant Power Loads (Si & GaN)
As these projects mature, their impact on larger DC microgrid systems will be investigated, and their interactions with other devices in the system will be analysed. As theoretical projects come to fruition, hardware prototypes will be developed, generating the next generation of advanced DC technologies.