Our Goal
TMJ Laboratories aims to improve the lives of patients suffering from TMJ disorders by exploring mechanical modeling and tissue engineering strategies for TMJ reconstruction. Check out our About Us page to learn more about our research!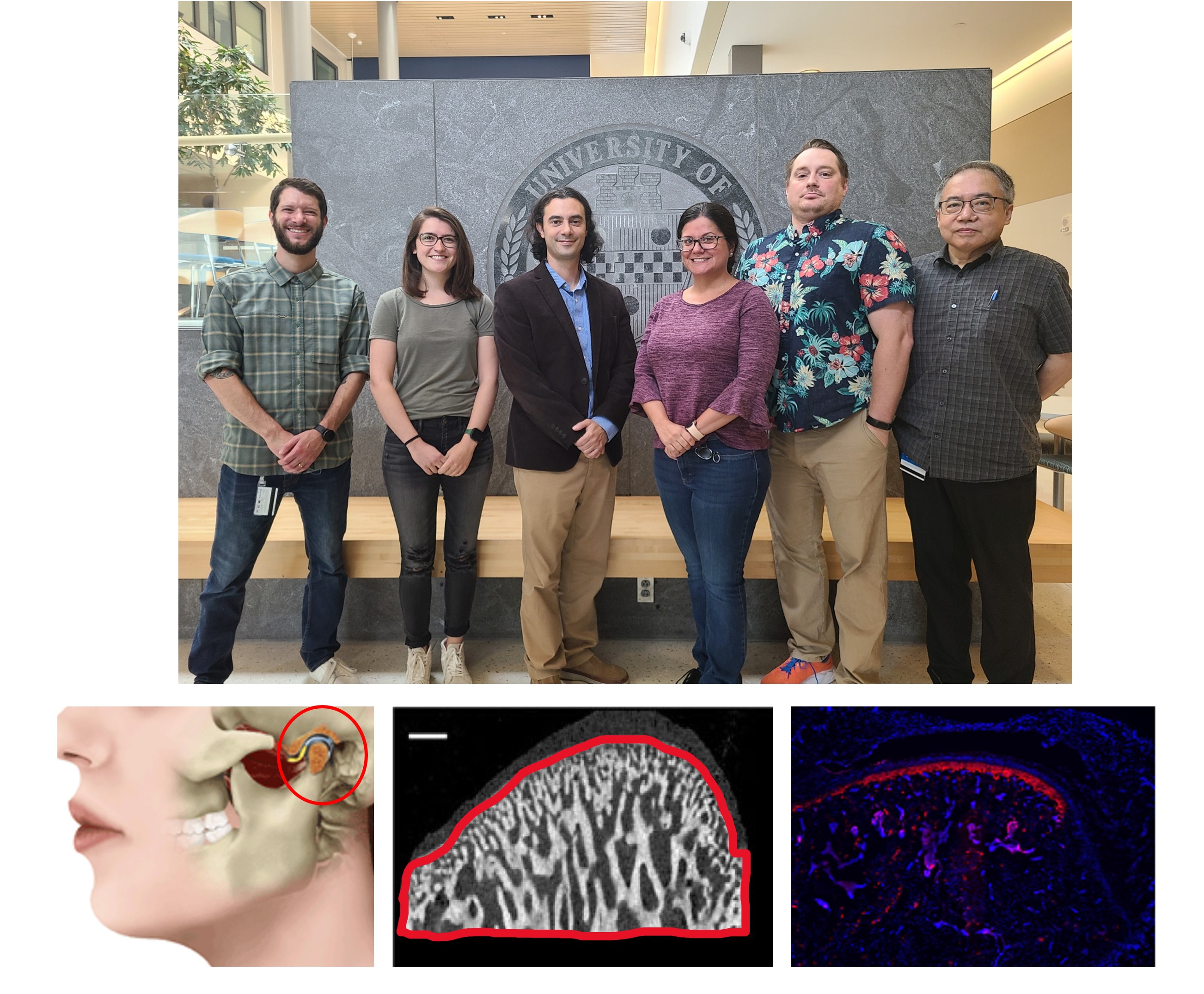 What is TMD?
Temporomandibular joint disorders are characterized by pain or decrease in mandibular function. They can be caused multifactorially by dysfunction of jaw muscles, the TMJ, and/or facial nerves that are associated with chronic pain. It is unknown whether joint degeneration occurs before chronic pain or if the opposite is true. Our current projects are aimed at further studying this connection between degeneration and pain.
How is TMD treated?
Severe cases of TMD typically require autografts or alloplastic implants to relieve the chronic pain experienced by those suffering. However, secondary surgeries are often necessary, as there is no permanent treatment. For this reason, our lab studies tissue engineering approaches to TMD that would allow for a biocompatible and permanent solution.