Welcome to the University of Pittsburgh ChemE Car Team Website!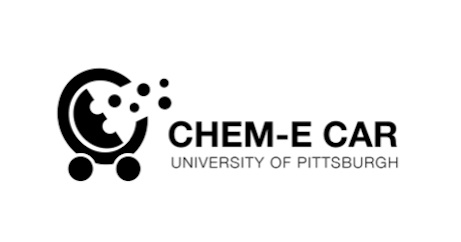 The ChemE Car Objective:
---
The main objective of ChemE Car is to design and construct a car (roughly the size of a shoe box) that propels itself on a chemical reaction, stops itself on a chemical reaction, or both. The car must have the power to travel a specified distance and the versatility to hold different weights. The construction of each vehicle involves tying together principles from not only chemical engineering, but also the electrical, mechanical and bioengineering fields. Creating a reliable and accurate car requires close attention to detail from conception of ideas to construction and ultimately the collection and analysis of data.
Rules:
---
ChemE Car competitions are unique in that they are based on accuracy rather than speed (Sorry, Ricky Bobby!). The car must have the ability to travel between 50 and 100 feet and simultaneously house anywhere from 0 to 500 mL of water. We know what you're thinking, "Sounds easy enough...but what's the catch?" The distance and volume of water are specified just 1 hour before the teams are to compete! Here's where the data collection, analysis and critical thinking skills of the team are put to the test. Following the one hour planning period, each team gets just two trials to reach the destination as accurately as possible.
Want to know more about the competition and safety regulations? Visit AIChE's website for more details! .