The High-Temperature Corrosion Testing Laboratory, led by Brian Gleeson, Professor and Chair of Mechanical Engineering and Materials Science, focuses on the assessment and development of materials needed for harsh service environments. The EIC allows Dr. Gleeson to relocate his lab from Iowa State University to Pittsburgh.
Brian Gleeson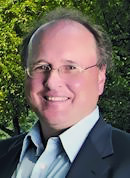 Brian Gleeson is currently the Harry S. Tack Chaired Professor of Materials Science in the Department of Mechanical Engineering and Materials Science at the University of Pittsburgh. He is also the Chairman of this department. Prior to taking the Chairman position in May, 2014, he served as Director of the University of Pittsburgh's Center for Energy (2008-2014). Dr. Gleeson received his degrees in materials science & engineering (MSE) from the University of Western Ontario, Canada (BE in 1984; ME in 1986) and the University of California at Los Angeles (Ph.D., 1989). He was a postdoctoral fellow and then a faculty member in the MSE Department at the University of New South Wales, Australia, from 1990-1997. He moved to Iowa State University (ISU) in 1998, where, in 2006, he was appointed the Renken Professor of MSE. From 2001-2006 he also served as Director of the Materials & Engineering Physics Program at the USDOE Ames Laboratory, which is managed by ISU. In the fall of 2007 he moved to the University of Pittsburgh.
Professor Gleeson's research interests include the high-temperature degradation behavior of metallic alloys and coatings; phase equilibria and transformations; deposition and characterization of metallic coatings; and diffusion and thermodynamic treatments of both gas/solid and solid/solid interactions. Has published over 140 papers and reviews on the area of high-temperature degradation of materials. He is also Editor-in-Chief of the international journal Oxidation of Metals and on the International Advisory Board for the journal Materials and Corrosion.
Bingtao Li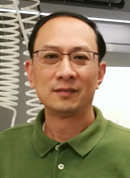 Dr. Li has extensive industry experience in high-temperature corrosion, high-temperature material degradation, materials fabrication, materials performance, and materials evaluation. His expertise spans steels, alloys, coatings and claddings for various industry applications, including engines and turbines, coal-fired boilers, waste-to-energy boilers, refineries, and systems specific to petrochemical, chemical, steel-making, pulp and paper, and nuclear. He has overseen numerous research projects and has organized corrosion-related symposia for NACE Corrosion and Materials Science & Technology conferences.