MEMS Facilitating Inclusive Research (FIRE) Program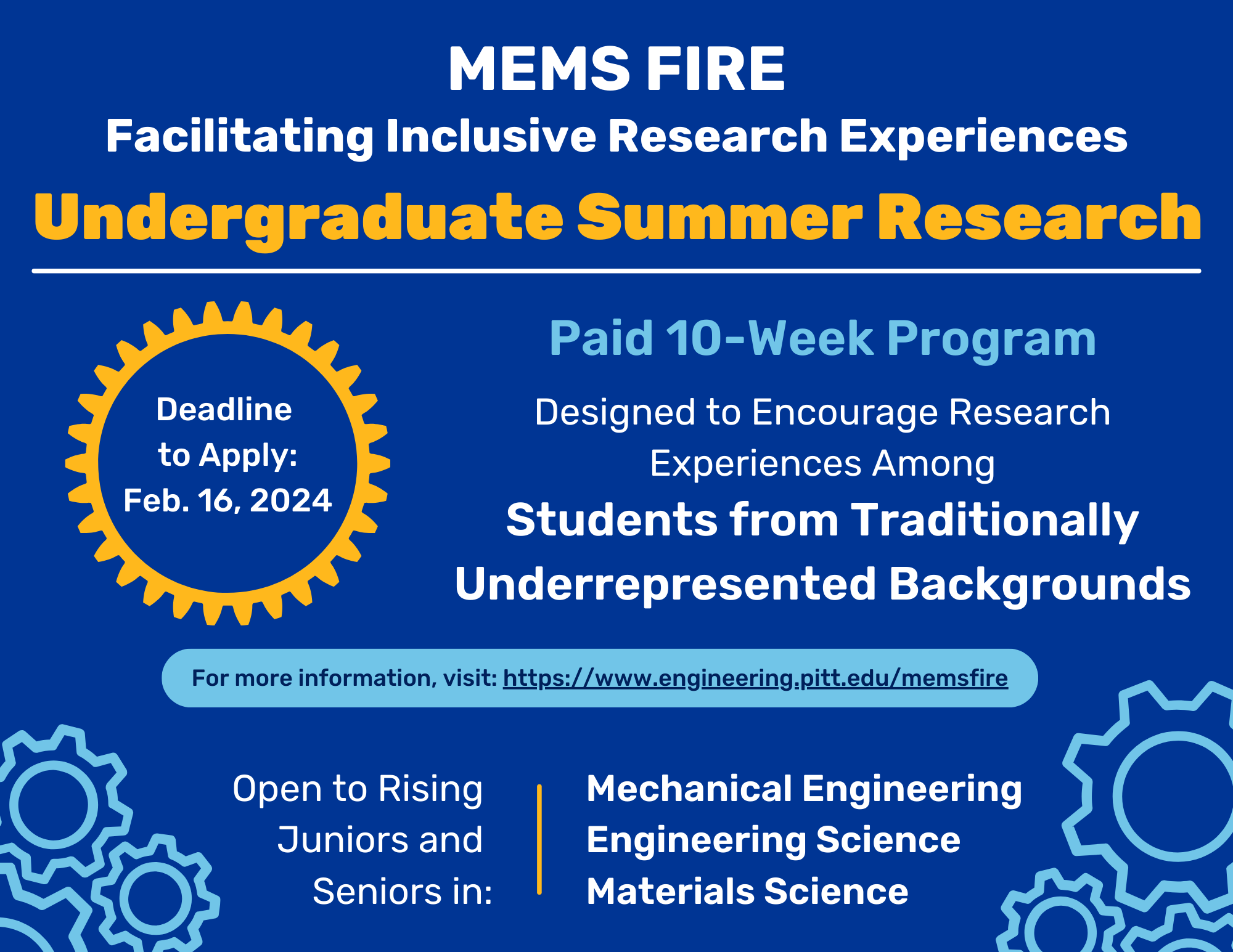 Applications for Summer 2024 will open on December 15, 2023.
PROGRAM DESCRIPTION
---
The program is designed to encourage research experiences for undergraduates from demographic groups that are traditionally underrepresented in engineering fields. It is a paid 10-week summer program that includes an original research project in a research lab in the Department of Mechanical Engineering and Materials Science (MEMS) at Pitt. In addition to the research project, participants will receive mentorship from graduate students and other students who are active in research and network with faculty. Additionally, we hold weekly workshops to improve skills in areas that will help students succeed in graduate school, such as: writing technical papers, giving technical presentations, dealing with implicit bias and imposter syndrome, and more. The program is open to rising junior/senior undergraduates of any ethnicity, race, sexual orientation, gender identity, age, ability, veteran status, socioeconomic status, and religion. However, participation is limited to US citizens and permanent residents.
The MEMS FIRE program is supported by the NSF. More information about the award can be found here: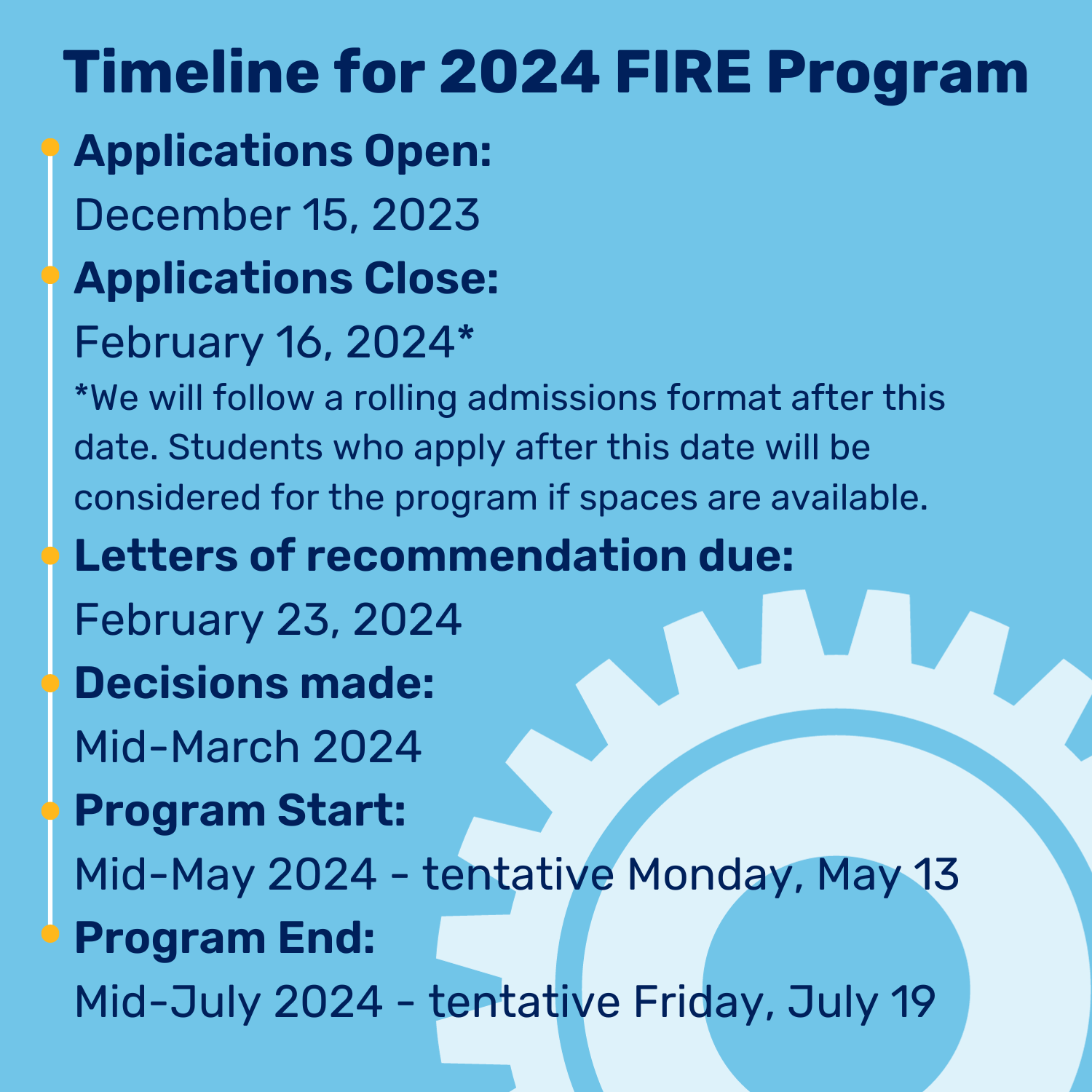 LAST YEAR'S PROJECT LIST
---
Instead of students searching to find research opportunities, this program offers a list of research projects for a student to select their preferences. View the research project list below to see examples of projects offered to students last year.
NOTE: The list of projects for this year is currently being developed and will be posted in the future.
Students who are selected for the program will rank their top three choices of research project and assigned to one of these.
HOW TO CONTACT US
---
Questions? Email us at: mems_fire@pitt.edu