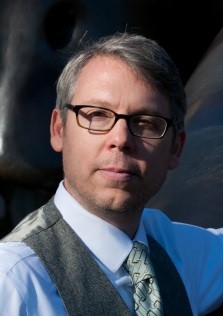 Associate Professor
Director of Architectural Studies
Department of History of Art and Architecture
The impact of human activity on the environment was driven home to Dr. Armstrong as a child during the 1973 energy crisis. In high school, he landed his first architecture job working for a Toronto firm specializing in passive solar heating (1985-89); as an architecture student at the University of Toronto, he spent a summer in Copenhagen (1990) where he enjoyed commuting to work every day on dedicated bike lanes. In graduate school, he worked for the University of Toronto architect (1992-93) and was exposed to the complexity of campus planning and the early use of computer applications in design. The origins of formal architecture education was the basis of his PhD at Columbia University where he studied the French Royal Academy of Architecture, one of the principal European institutions that contributed to defining architecture as a liberal profession. As director of Architectural Studies at Pitt since 2006, he has worked to professionalize the program, developing tracks in design and historic preservation. By 2015, the department will have studio space to accommodate 80 desks and a five-semester sequence of studio courses. The impact of these changes may be gauged by students' success: in the past seven years, over 60 have gone on to graduate programs in design and preservation at 43 different universities in the United States and Canada. Most recently, Dr. Armstrong was appointed to serve a three-year term (2014-17) on the Board of Directors of the Society of Architectural Historians.