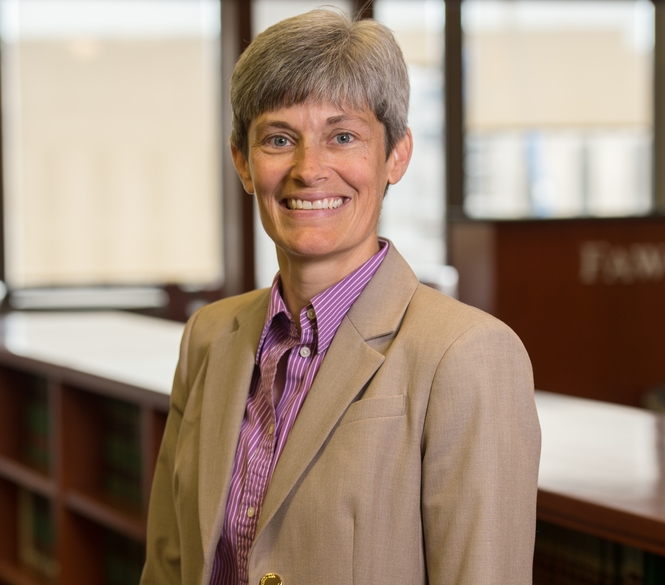 Dean of the University of Pittsburgh
School of Law
Amy J. Wildermuth is currently dean of the University of Pittsburgh School of Law as of July 2018. Wildermuth joins Pitt Law from the University of Utah where she was a Professor of Law in the S.J. Quinney College of Law and Associate Vice President for Faculty and Academic Affairs at the university. She was also the University of Utah's first chief sustainability officer. 

Professor Wildermuth earned both a Juris Doctorate and a Master of Science in Environmental Engineering from the University of Illinois. Before joining the law faculty at the University of Utah, she served as a law clerk to Justice John Paul Stevens of the Supreme Court of the United States. She also clerked for Judge Harry T. Edwards of the D.C. Circuit and Judge Guido Calabresi of the Second Circuit.

Respected for her scholarship in the areas of civil procedure, administrative law, environmental law, and U.S. Supreme Court practice, Professor Wildermuth's work has been published in law journals such as the Northwestern Law Review, the Emory Law Journal, and the Minnesota Law Review, among others. In addition to her academic work, Professor Wildermuth has represented several parties as amicus curiae in cases before the U.S. Supreme Court.

Professor Wildermuth is also an award-winning teacher who has taught many courses over her career, including Civil Procedure, Property, Federal Courts, Administrative Law, Environmental Law, Wildlife Law, and U.S. Supreme Court Practice. The University of Utah's S. J. Quinney College of Law recognized her contributions with its Early Career Faculty Award, its Faculty Service Award, and the Peter W. Billings Excellence in Teaching Award.