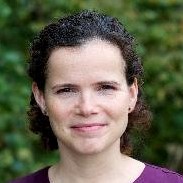 Assistant Professor of Civil and Environmental Engineering
(Work) 412-383-4075
The research in Dr. Ng's lab focuses on the development of models for the fate of chemicals in organisms and ecosystems, at the intersection of chemistry, biology and engineering.  The work spans multiple scales, from molecules to global systems. She is particularly interested in how concurrent stressors – including chemical contamination, climate change and resource consumption – interact to determine system responses.  Active research areas include:
The fundamental mechanisms that determine whether a pollutant will be bioavailable and bioaccumulative, with a focus on fluorinated surfactants.
The fate of legacy and current-use pesticides in tropical environments in Central and South America.
The role of the global industrial food system on the transport and fate of environmental contaminants and subsequent human exposure.
Lab Website