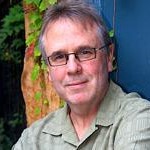 Associate Professor
Department of Biological Sciences
(Work) (412) 624-5496
The research in Dr. Carson's lab continues to focus on four major areas.
They've continued experimental studies on the impact of herbivory on the diversity of tropical forests in Panama and Costa Rica. They have established 26 large experimental plots in 3 forests in which over 50,000 trees have been tagged, mapped, measured and monitored for 10 years. They have many collaborators on this work including faculty and graduate students at Tulane, Stanford, University of Connecticut, and the Smithsonian Tropical Research Institute.
They have extensive field experiments underway designed to evaluate the underlying causes of failed oak regeneration in West Virginia. They have now established more than 64 large experimental plots designed evaluate the major causes of forest change in the eastern deciduous forest. These processes include fire, canopy disturbance, and browsing.
They are continuing long-term experiments at PLE on the invasive wetland plant species, purple loosestrife. In collaboration with scientists at the New Jersey Institute of Technology and the University of Georgia they are testing several of the key hypotheses associated with how exotic species can invade and dominate novel habitats.
As part of a new research initiative, they have surveyed 20 old-growth forests remnants across Pennsylvania to evaluate whether these systems are threatened with biodiversity collapse. Their findings show that these systems, once thought to represent examples of primeval forest, are on a successional pathway leading to near mono-dominance.
Dr. Carson received his Ph.D. in 1993 with Richard Root at Cornell University, and performed his postdoctoral studies with David Tilman at the University of Minnesota and Steve Hubbell at Princeton University. He joined the University of Pittsburgh's Department of Biological Sciences in 1994.
Lab Website