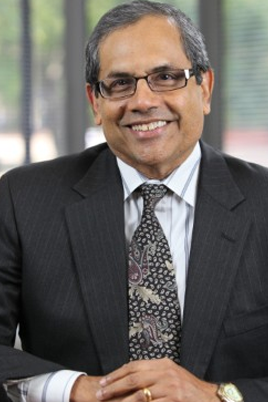 John C. Camillus has been on the faculty of the University of Pittsburgh's Joseph M. Katz Graduate School of Business since 1977. He has held the Donald R. Beall Endowed Chair in Strategic Management since 1991. In addition to teaching in the MBA and doctoral programs, Camillus has been extensively involved in designing and offering executive education programs for practicing managers in the United States, Europe, and Asia. Prior to joining the University of Pittsburgh, he was Professor of Management at the Indian Institute of Management, Ahmedabad.
Camillus served as Associate Dean - the chief operating officer and chief academic officer of the Katz School-from 1982 to 1990. He also served as Executive Associate Dean in 2007 and 2008.
is research on strategic planning and management control has been funded by diverse organizations including the National Science Foundation, the Touche-Ross Foundation, the Copeland Fund, the Institute of Chartered Accountants of India, the American Productivity and Quality Center, the University Research Council and the National Energy Technology Laboratory. He has published extensively in professional journals (including Harvard Business Review, Sloan Management Review, Long Range Planning, Management Science, European Management Journal, Academy of Management Journal, and Academy of Management Review). He has also served on editorial boards, authored three books, and coauthored a fourth.
Camillus has served as a consultant to over 80 organizations, including Fortune 500 companies in manufacturing, chemical and energy industries, professional service firms, government agencies, and nonprofit organizations in the arts, museum, education, professional membership, economic development, foundation, religion, and health arenas.
Camillus has been elected to the Sigma Xi scientific research society and the Beta Gamma Sigma honor society, and has been cited three times by the Foundation for Administrative Research for "contributions to corporate and organizational planning."
He is a Trustee of the Carnegie Museums of Pittsburgh and serves on the boards of several other organizations including the Andy Warhol Museum and the Greater Pittsburgh Arts Council. His public service has been recognized by the Senate of Pennsylvania and he received the Chancellor's Distinguished Public Service Award in 2006. He received the Distinguished Alumnus Award from the Indian Institute of Management, Ahmedabad, India's premier business school in 2011.
Camillus has received numerous awards in recognition of teaching excellence, including the Best Teacher Award at the Indian Institute of Management, Ahmedabad and the University-wide Chancellor's Distinguished Teaching Award at the University of Pittsburgh.